Sail Sets Advanced Square Dance Club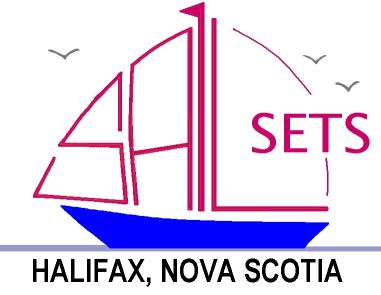 We "Spin the Windmill and Cast a Shadow"
The Sail Sets dance the Advanced list of Modern Square Dancing
Tips are a mix of Class, A-1 and A-2 as appropriate.
We dance on Tuesdays from 8:00-10:00 p.m. from early October to mid May
The dance location is Grosvenor-Wentworth Park School
Downing Street, Rockingham, Nova Scotia
Park at the back of the parking lot (drive along the left side of the school).
Walk around the back of the school to the entrance door.

Caller and Contact: Dottie Welch
415 Conrad Road, Lawrencetown, NS, Canada, B2Z 1S3
902-435-4544
dwelch@eastlink.ca
Fall opening dance on October 15, 2019
Christmas Dinner and Dance on December 10, 2019
First dance in 2020 on January 7, 2020
Valentine Dance on February 11, 2020
Saint Patrick's Dance on March 10, 2020
No dance due to School Break on March 17, 2020
Due to COVID-19 restrictions effective 15 March 2020, all dancing canceled until further notice.
No dance due to CALLERLAB on April 7, 2020
Ending Dinner and Dance on May 12, 2020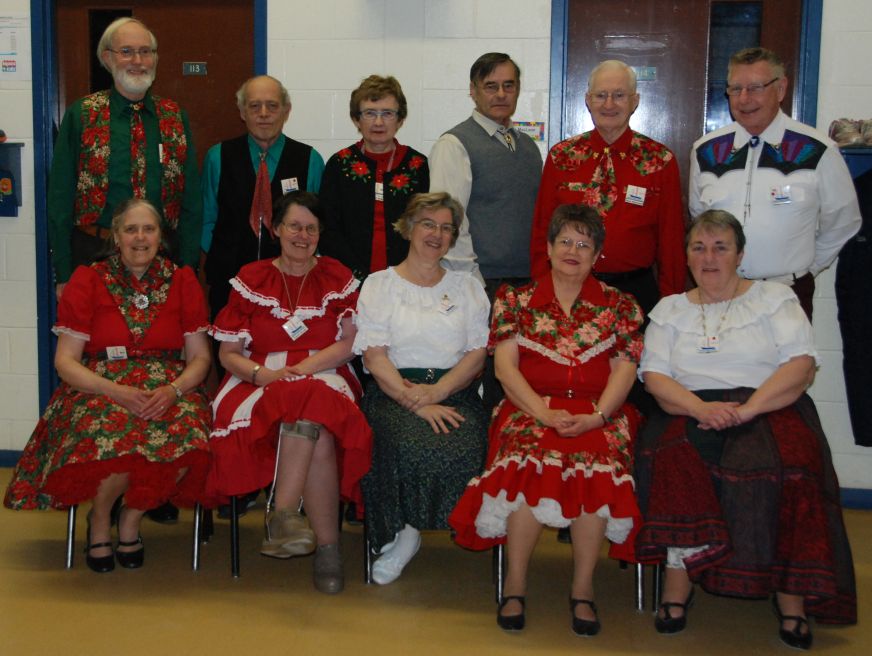 Christmas Dance, December 2014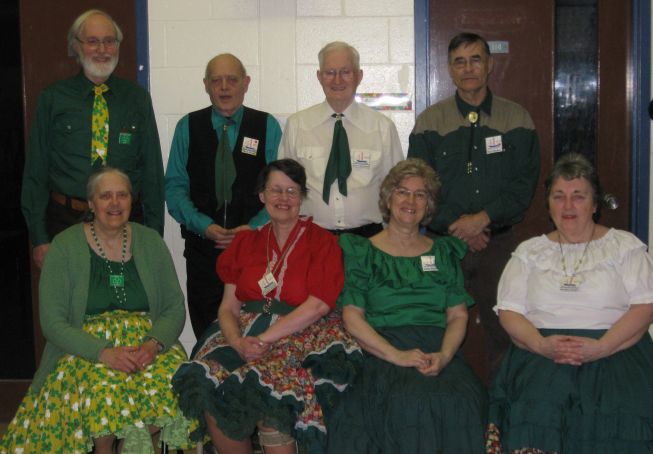 Saint Patrick's Dance, March 2013
Sail Sets Club History
The Sail Sets formed out of an Advanced Class that began dancing in the fall of 1984.
The teacher and caller has always been Dottie Welch.
In 1984 she had just completed her first summer at Caller's College with Gloria Roth
and was ready to try her wings with a new club and simultaneously two squares of dancers were ready to learn Advanced.

The name "Sail Sets" was chosen because "A-1", the first Advanced program,
forms part of a clever sail boat design featured on the Club's badge, created by founding club member Bob Fowler.